Shaping logistics sustainably
As a leading project developer and investor in the field of logistics real estate, we are determined to play our part in moving the logistics industry towards a more sustainable future. That's why we consider the environmental and social impact of our projects from the outset on both a local and global level. By doing so, we can help the users of our properties to run their businesses not only more cost-effectively, but also more sustainably.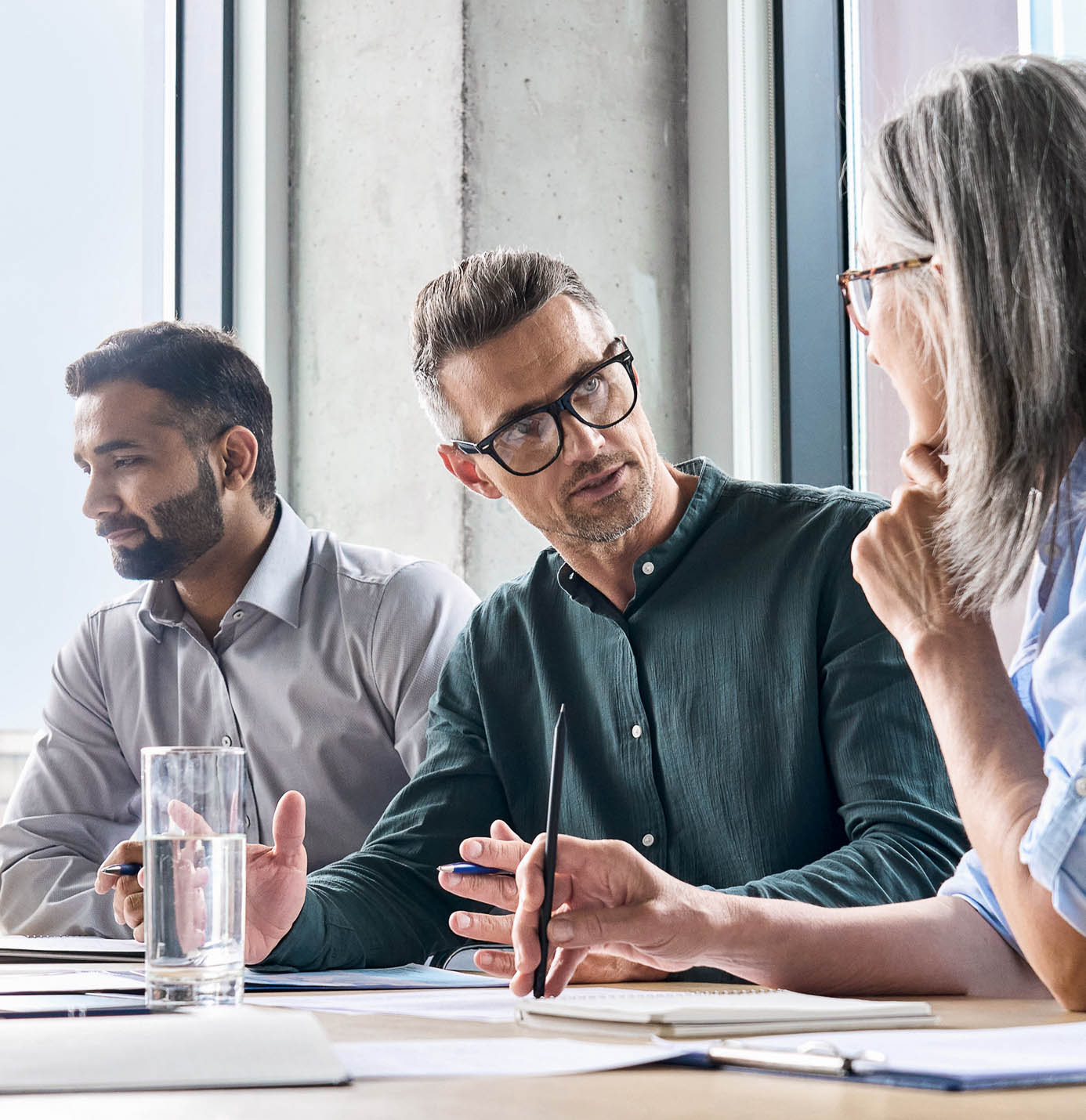 Choice of location has an impact on carbon emissions 
Drawing on our expertise in site planning, we enable commercial businesses to design their supply chains in accordance with their Environmental, Social and Governance (ESG) goals. By placing transshipment hubs in strategic locations and situating urban fulfilment centres close to consumers in metropolitan regions, it is possible to minimise the number of kilometres driven and reduce carbon emissions. We help identify locations where delivery vehicles will have as little impact as possible on the local traffic infrastructure and residents.
Ecologically and socially sustainable construction
When it comes to designing its buildings, BEOS Logistics follows the philosophy of Swiss Life Asset Managers by working to the very highest ESG standards. As a result of these efforts, all the properties we develop obtain a third-party environmental sustainability certification such as DGNB, LEED or BREEAM. We deploy a wide range of strategies to meet the requirements of the certifying bodies, including the use of sustainable building materials; installation of EV charging stations as standard; coordinated and optimised use of solar and geothermal energy; and the installation of beehives on our sites.
Buildings have a direct impact on the health and well-being of their occupants. They can also affect their surroundings in both positive and negative ways. We take these kinds of social sustainability considerations into account for all our properties right from the concept planning stage. We incorporate ESG principles into the design of our interiors, the facilities we offer to employees and truck drivers, and the design of our building façades and outdoor installations.
ESG principles for new developments by BEOS Logistics
The sustainability concept for each new logistics property takes the following aspects into account: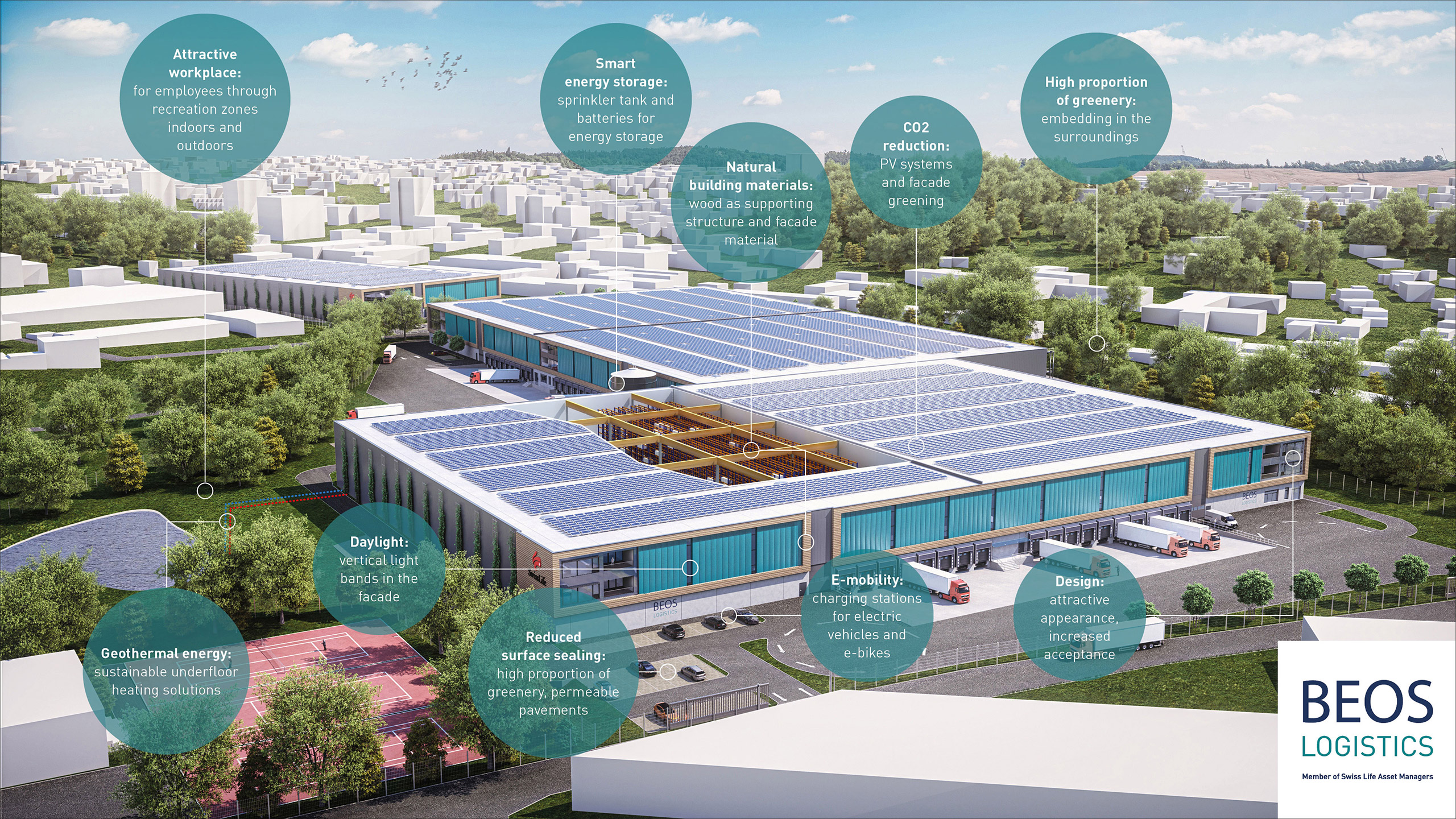 Einsatz nachhaltiger Materialien
Nachhaltige Gestaltung der Außenanlagen (mehr als nur "grüne Wiese")
Nachhaltige und synergieoptimierte Gebäudetechnik
Attraktive Lokation für Mitarbeitende sowie Fahrerinnen und Fahrer
Externe Validierung des Nachhaltigkeitskonzepts mittels eines passenden Nachhaltigkeitszertifikats